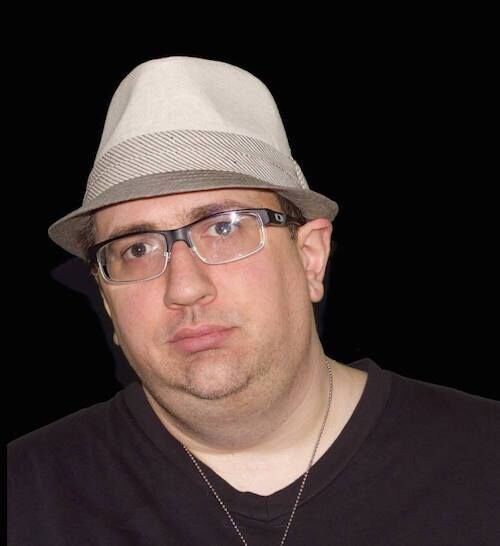 Lary Saladin is a Chicago based music producer/remixer/DJ, who grew up with the sounds of 80′s House, Italo-Disco and New Wave music. "Life to me is all about music. It is my passion."
Lary started out on the music scene by writing lyrics and recording vocals for other producers and in 2001, he started booking live performances in Chicago and Las Vegas. In addition to performing in a Las Vegas talent showcase in 2003, Lary was the opening vocal act for legendary Hip-Hop recordingartists, Rob Base & DJ E-Z Rock ("It Takes Two") as well as on another occasion, House music diva, Jessica Eve of Who Da Funk ("Shiny Disco Balls"). Lary has also worked on music composition for the adult film industry writing theme songs forX-rated films and websites.
Lary credits his passion and musical pursuits to many musical influences including: Giorgio Moroder, Prince, Fischerspooner, Depeche Mode, New Order and Kavinsky, to name a few. Lary's main genres are House and Techno, but is no stranger to Progressive House, Trance, Indie-Dance and other electronic music genres.
Currently, Lary works on original production and remixes for many labels as well as his own label, Phunk Junk Records. Launched in 2012, Phunk Junk Records has over 170 releases that are available in digital download stores online. Lary also currently works with other record labels and artists across the globe by doing original production and remix work.
He has had over 35 releases since 2012, under stages names such as: Lary Saladin, Alessandro Prime, Lorenzo Alan, The Sound Victims, Enzo, Alien Dysqo and Greaseball.
Through the years, Lary's experience with lyric writing, as well as his past collaborations with industry talents have helped foster his unique approach to music production/remixing. Now Lary has taken his skills further by becoming a Club DJ. He feeds off the positive energy and the feelings of watching others dance to the music he plays. Lary believes a DJ set is liketelling a story.
Lary Saladin fully supports the dance music scene worldwide.
Follow the links: Facebook – Soundcloud – Beatport